We work with selected partners with the common aim of improving the health and care research landscape and driving real world impact from health research.
Our partners support BMJ Research Forum by helping to bring a broad range of attendees together from across the health and research ecosystem to connect and share learning experiences.
STRATEGIC PARTNER

ESSENCE on Health Research is an initiative that allows donors/funders to identify synergies, establish coherence and increase the value of resources and action for health research. The topic of this year's BMJ's forum in increasing impact of research is near and dear to all funders and stakeholders who fund research in low- and middle-income countries. Since its inception in 2008, research impact has been a focus of the initiative. ESSENCE has achieved remarkable progress in facilitating dialogue among all partners and piloting a number of innovative approaches to achieve its goals, this included good practice documents that guide funder policies and practices in research management, implementation research and research as part of overall development goals. We hope the forum will unpack in more detail what other ways and approaches can be used to build on our experience.
SUPPORTING PARTNERS
HSR UK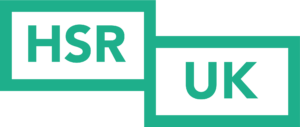 HSR UK is a self-supporting membership organisation dedicated to the promotion of health services research in policy and practice. The collective voice of UK health services research, we connect researchers with health service leaders, managers and clinicians to drive improvement and innovation in the NHS and care system.
The Multi-Agency Advisory Service (MAAS)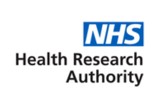 The Multi-Agency Advisory Service (MAAS) is a collaboration between 4 organisations: the Medicines and Healthcare products Regulatory Agency, the Care Quality Commission, the Health Research Authority, and the National Institute for Health and Care Excellence. The Multi-Agency Advisory Service (MAAS) addresses a primary gap in the provision of regulatory and assessment advice in one accessible platform. The service launched under private beta in August 2022, focussing on content for developers of digital and AI technologies. We are looking forward to attending the BMJ Research Forum to hear more from the people who develop and implement these technologies. This event will give potential users the opportunity to shape the future of the MAAS through feedback on how the service can best meet user needs and the needs of the communities served by them.
Healthcare Information For All (HIFA)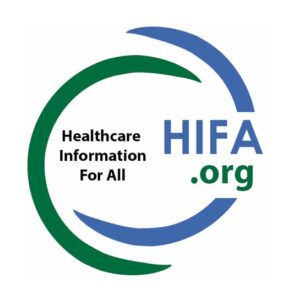 Healthcare Information For All (HIFA) is a global community of practice that is committed to reduce avoidable death and suffering by improving the availability and use of reliable healthcare information. It has 20,000 members from 180 countries and is administered by Global Healthcare Information Network, a UK-based nonprofit in official relations with WHO since 2022.
EXHIBITOR
CMEfy

CMEfy is an innovative reflective-learning platform designed for today's healthcare practitioner. Organizations, leaders and digital platforms can reward their practitioners with instant CME/CE/CPD credits for reflecting during impromptu meetings, case reviews, podcasts & more – anywhere learning happens. CMEfy's AI analyzes learner reflections to help leaders, educators and organizations understand and measure the impact.