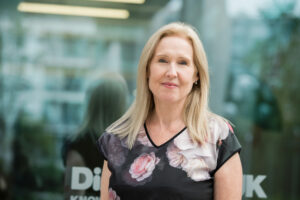 Elizabeth Robertson
Director of Research
Diabetes UK
Dr Elizabeth Robertson is the Director of Research for Diabetes UK. Before joining Diabetes UK, Elizabeth was the first Director of Research for Breast Cancer Now (formed from the merger of Breakthrough Breast Cancer and Breast Cancer Campaign).
Previous roles include Director of Operations at Cancer Research UK and Dean of the Graduate Research School at Teesside University. Elizabeth completed her PhD at Queen Mary, University of London and Sloan Masters in Leadership and Strategy from London Business School.
Elizabeth is a Trustee of the Association of Medical Research Charities and the Quadram Institute Bioscience and a former Trustee of King's College Hospital Charity and the national volunteering charity, TimeBank.