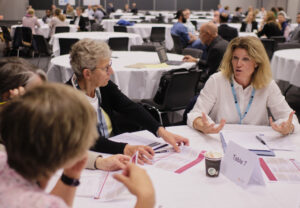 2022 Programme overview
BMJ Research Forum will facilitate collaborative learning, knowledge sharing and interaction, by bringing together people from across the health and research ecosystem, including patients, clinical and policy researchers, funders, and research institutions.
Programme chair
The dynamic two-day programme will be chaired by Kamran Abbasi, Editor-in-chief, The BMJ, and is being developed in collaboration with our expert programme advisory committee.
Key programme themes
Presentations are complemented by our inspiring plenary speakers and panels, who will present on the themes of:
DISCUSS: pertinent topics affecting the research ecosystem through panel discussions, lectures and inspiring keynotes
LEARN: embedding best practice, gain and share cross-sector knowledge with peers and showcase your expertise through interactive workshops
DO: make an impact on real change by participating in roundtable discussions and contribute to policy dialogue, white paper creation and more
MEET: leadership and team science representatives from across the health and research ecosystem
The programme will be underpinned by 'Driving real-world impact from health research' and driving this agenda forward.
Programme format
Our programme will feature bespoke workshops, fireside chats, interactive roundtables and dedicated Q&A sessions giving delegates the opportunity to connect and discuss pertinent topics facing the health and research community.
Each day will offer an inclusive platform for all participants to share the latest research and information that addresses national, regional, and global challenges, as well as share examples of good practice, new approaches and valuable lessons learned that can be transferred to individual settings.
Delegates can choose to attend one or two days of the programme.
Networking Reception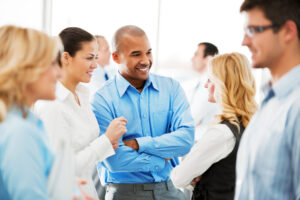 We are excited to announce there will be a Networking Reception on Thursday 8 December from 5pm at BMA House with complimentary drinks for all attendees to enjoy, offering the ability to network and interact and make those introductions.
The Networking Reception is open to both 1-Day and 2-Day attendees.