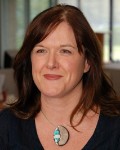 Elaine Williams
Deputy Chief Executive Officer
NIHR Evaluation and Studies Coordinating Centre (NETSCC)
Elaine is Deputy Chief Executive Officer at the NIHR Evaluation and Studies Coordinating Centre (NETSCC).
Elaine leads the end-to-end delivery for a number of NIHR research programmes, including identification of research questions for commissioned workstreams, research funding, project monitoring, and the publication of results, supporting dissemination and demonstrating impact. Elaine also has responsibility for the delivery of NIHR Global Health Research activity within NETSCC.
Before joining the NIHR in 2008, Elaine worked for the commercial sector in strategic and management roles for a large international organisation. She then decided to change direction and trained as an occupational therapist, working within NHS acute medicine at Southampton General Hospital.